Home Inspection Savage | Home Inspector 952-583-8608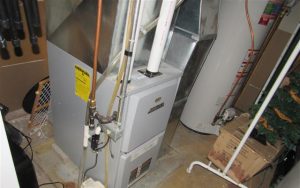 An HVAC inspection involves a thorough test and review of a heating, ventilation and air conditioning system. Our HVAC inspectors perform the inspection to find out how your heating and cooling equipment is performing.
After the inspection, they provide you with a report of their findings and any recommendations for repairs. So, is an annual inspection necessary? What are the benefits and what does it entail?
All furnace and HVAC system manufacturers in the USA recommend annual inspections and maintenance by qualified technicians. They also caution in their warranties that damage to the HVAC units due to improper maintenance is not covered. You should have your HVAC inspection performed annually to assess if the equipment is functioning properly and efficiently. The main benefit of the inspection is that it provides a heads up to the property owner that repairs may be needed to prevent further damage to the system.
An inspection entails a trained inspector thoroughly testing and reviewing your home's HVAC systems, and that includes all heating and cooling equipment, and the indoor are quality systems.
Our HVAC inspector will inspe
ct the following items:
When the inspection process is complete, the technician provides you with a detailed report showing the status of your HVAC system along with all the elements examined and the findings.