Home Inspection Savage | Home Inspector 952-583-8608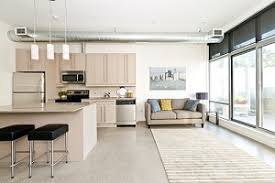 The purchase of a condominium is a major investment. A thorough evaluation helps you understand the expenses of owning a condo, and can be helpful in negotiating the sale price. Just one of the reasons that you should choose a licensed, professional condo inspector, is to evaluate the structure, electrical, and/or mechanical systems of a condo prior to purchase.
There are many reasons why you should make an appointment for a condo inspection. One reason is along with the condominium inspection, the inspector will include a written report, completed and delivered in a timely manner. During a condominium inspection the inspector makes a note of different things like poor sheet rock taping, the quality of workmanship, checks the paint job for quality and completion, checks the intercom system, checks the cabinet installations and stability, also windows, window panes and their stability. The inspector also check the bathroom for proper installation of all facilities as well as other imperfections such as missing tiles, grout, caulk, leaks in and around the bathroom and kitchen. Additionally, a check for electrical voltage loss, correct wiring and other safety issues as well as checking hardwood flooring for acceptable condition and installation. The inspector looks for imperfections, undesirables and defects in the condominium, which he/she documents.
The report is comprised of the inspector's findings, repair estimates and repair suggestions. Usually, a sponsor or developer of a condo will want this report, to develop what is called a punch list, so that the repairs can be addressed immediately and prior to any closing.
Your
home inspector will also offer ancillary services to our customers while they are there including,
FLIR Thermal imaging
,
Home Energy Audit
,
Mold Inspection
,
Pool and Spa Inspection
and
Termite Inspection
.
Home Inspection Savage | Home Inspector 952-583-8608